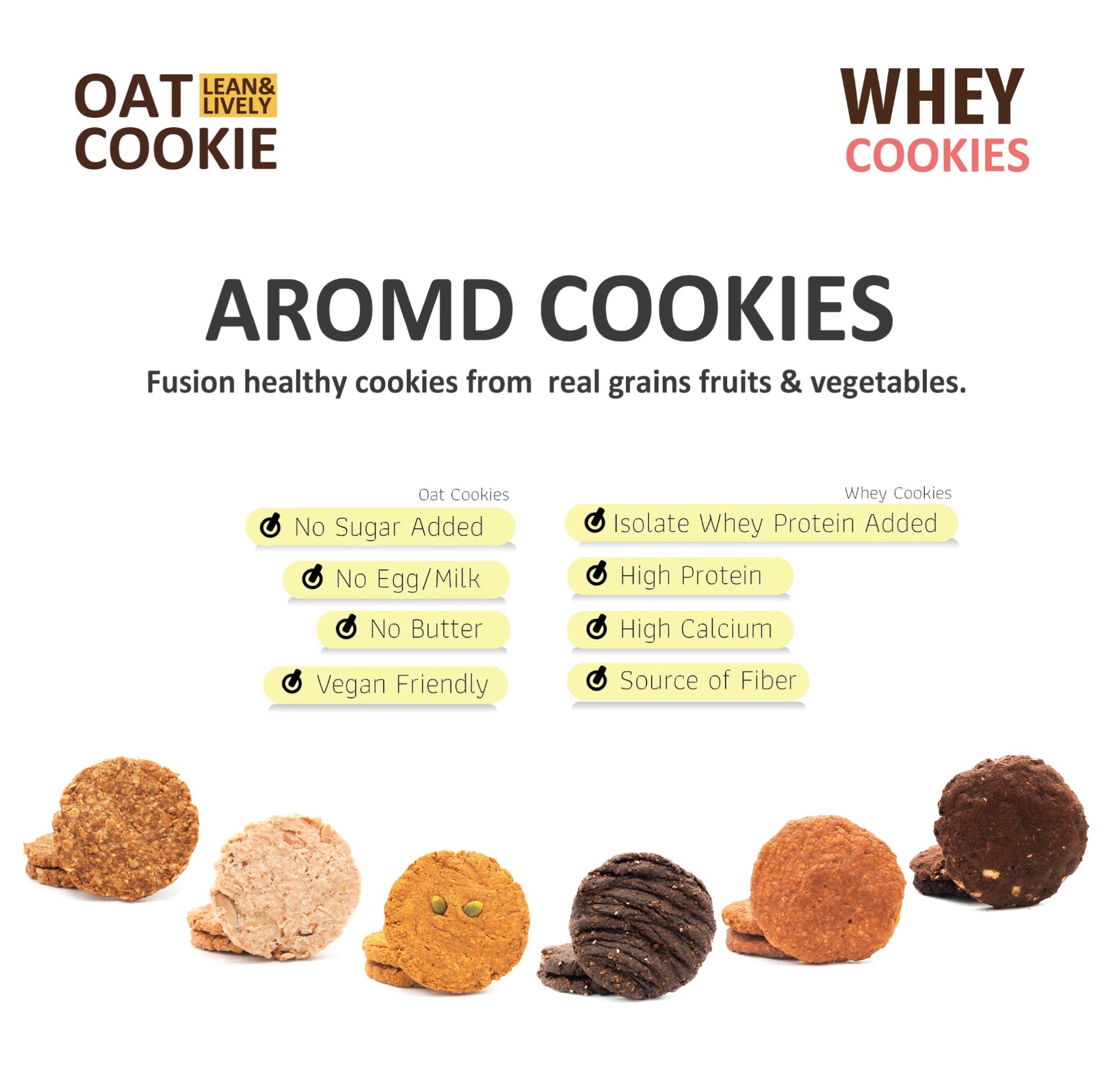 Our AromD Cookies are made with an intention to provide healthy snacks to consumers using ideal mixture of 100% real natural ingredients without any butter, margarine, egg, artificial flavors, colors or preservatives.

You can feel real tastes and flavors that are full of nourishment of all ingredients. The cookies also come in packaging for to enjoy anytime without hassles.

AromD Cookies series features Whey Cookies – a combination of oat cookies and isolate whey protein. Whey Cookies contains as high as 10 grams of protein per package. The snack is also full of calcium, fiber, iron and other nutrients from natural ingredients. It's really a high protein snack which can keep you energized anytime and anywhere.

. . . .